This was awesome: I recently logged in to Google Webmaster Tools and I was amazed that Google now have recognised the structured data that I've included in the Schema Corporate WordPress Theme.
Update May 22. 2013: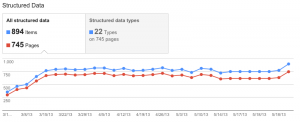 Update Mar. 11. 2013:
Now Google shows even more rich snippets in the webmaster tools: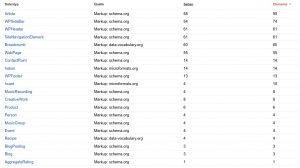 Earlier Images:
Watch this image to see what I'm talking about:
Google Webmaster Tools is showing Structured Data on wp-buddy.com
What you can see is that Google now knows what is a Sidebar, what is a Blog page, what is an article and so on. I really think that this is the future of SEO!