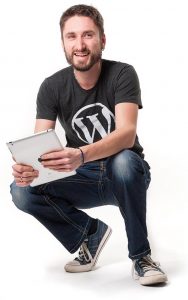 Hey WordPress'ers! My name is Florian. But you can call me "Flow". I'm a WordPress Plugin Developer and working on WP-Buddy.com for years now. So, yes. I'm the founder.
I've been coding websites for more than 15 years. In early 2012 I fully focused on doing WordPress plugins only.
That's it basically! there is not a lot to say except that I'm a frequent traveler (you almost always find me on WordCamps for example) and I play Didgeridoo! ;)
Find out more about me on my German website.