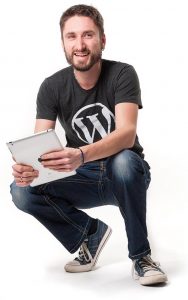 Hey there! It's me again, Florian. I'm the developer of all the plugins find on this website. I know that somethings things just don't work as expected. That's why I'm here for. Please ask as many questions as you like. I'm more then happy to help.
PS: You can make my day by being friendly ;)
Please read this first:
If you cannot find a solution on your problem within the documentation pages you can use the form on the bottom of this page.
We need to verify your purchase first so please also provide your purchase code of the product you've bought. Click here if you don't know where to find your purchase code.
Please add admin and/or FTP log in info, or any other stuff that might be relevant.
Ready? – Cool! Start by sending an email to support [at] wp-buddy [dot] com.
That's it!
If you have any problems using this form, please write a direct mail to [email protected].